find out more information about how we manage this through Playwaze.
Some camps are registered for the Government scheme and allow for parents to use Childcare Vouchers to pay for camps.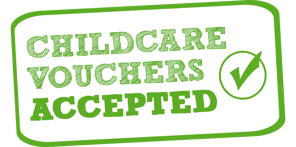 For those camps you will be able to claim the money back after you have booked your places onto the camp. During the booking, you will need to select the 'Pay by Childcare Voucher' option.
If your camp provider is part of the Government scheme, they will get in contact with you to request your unique reference e.g. LHIB5645458TFC. They will then be able to refund the payment and claim against the voucher.
ℹ️ Please ensure that you check if your camp accepts Childcare vouchers prior to booking. This can be done by looking at the camp's respective website.
ℹ️ As above, if this option isn't available in the booking flow get in touch with the activity provider before making your booking.