How do I add a member to my Community?
Manage your participants from the members section of your community!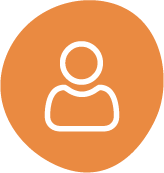 The members section of your community lists everyone that has 'joined' your community, if you are an administrator you'll see their names and have the ability to add/invite new or remove members from this section.
👉 Here's some simple steps to follow to add a member:
📌 When viewing your community click 'Members', click the Settings cog (👀 top right)
📌 Select either 'Invite Members' or 'Add Members'

📌 With invite you can enter their email address or copy one of our unique links for participants to click through and register.
📌 With 'Add Members' you can add accounts which can then be activated later or add a child (dependant) account.