Are you running HAF activities? To get started you'll need to create your community and join your area's provider network
From the Playwaze homepage, click 'More' and select 'Create New Community' OR 'Register as a Provider'
The create flow will now guide you through the steps to setup your community.
During step 6 labelled 'HAF' you can select from a drop-down list of the areas we are working with to deliver the Holiday Activities programme. Select the organisation that you are delivering your activities with and click continue.
👋 If you run HAF activities and your area provider isn't listed with us, don't worry just leave this selection blank and press continue.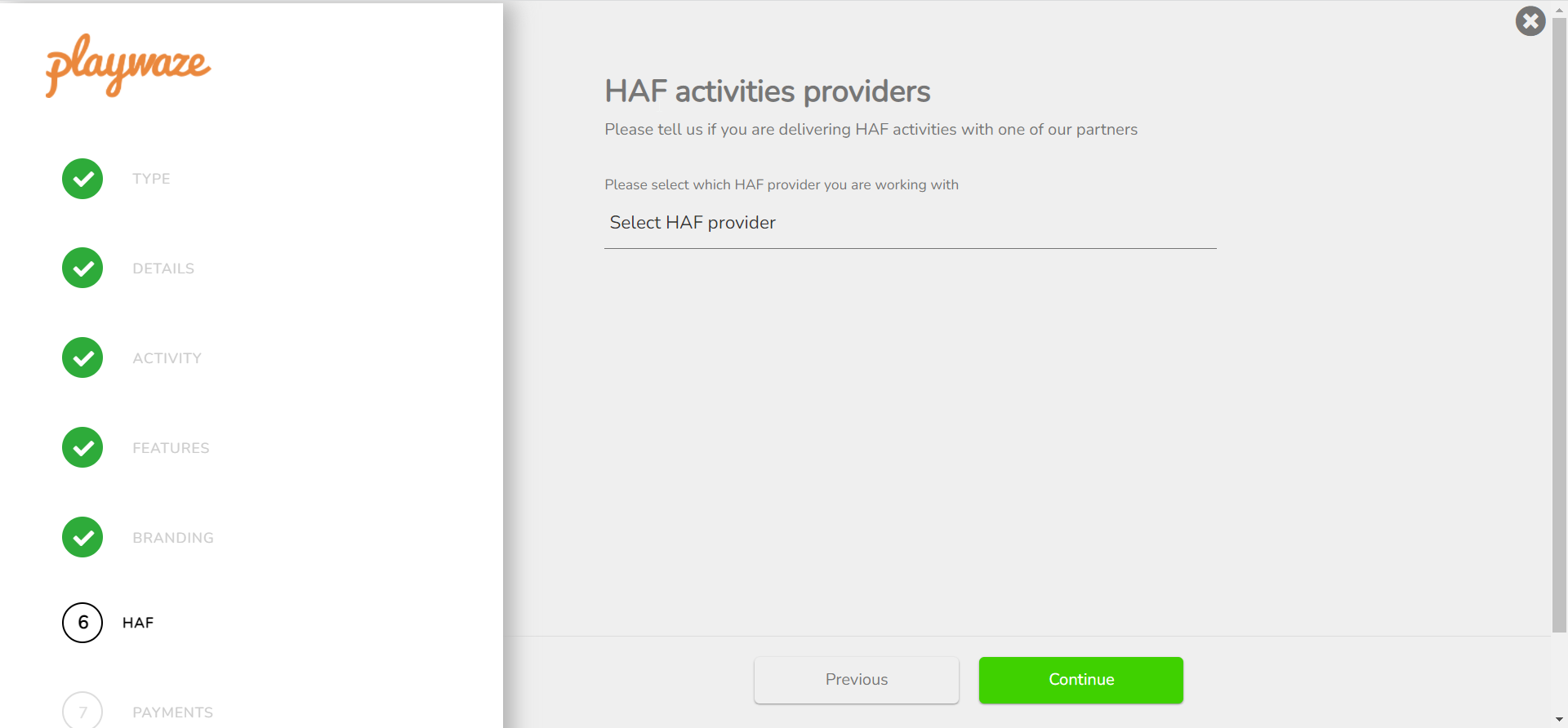 Your community will now be linked to the relevant organisation and you can go ahead with creating your activities.
🔝 Tip- When selecting features, be sure to choose Activities! If you forget you can always enable this later.