From adding your logo to renaming our features, make your Community look and feel like home for your participants.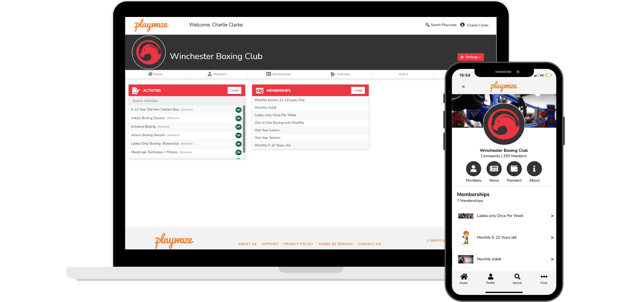 There are lots of ways to personalise your view of your Playwaze Community. You can see from the image above how you can start to make your community page look and feel on brand for you and your participants.
Including your Logo and brand colours really helps participants make sure they're engaging in the right Community!
The actions below are only available if your are an administrator of your Community:
Renaming
👉 found in the Edit section of the Settings menu
ℹ️ This gives you the option to rename some of our features for example you can rename Leagues to Round robins or rename Tournaments to Knockouts!
Branding
👉 found in the settings menu under 'Branding'
ℹ️ Add or update your logo, include a cover photo for better app viewing and manage your brand and text colours!
🆘 Want some help finding your brands hex code? Follow this link here, to a free online tool.