How do I remove a member of my community?
Manage your participants from the members section of your community, including adding and removing.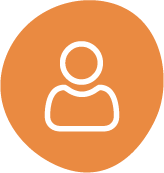 The members section of your community lists everyone that has 'joined' your community, if you are an administrator you'll see their names and have the ability to add new or remove members from this section.
👉 Here's some simple steps to follow to remove a member:
📌 When viewing your community click 'Members', Click the Settings cog
📌 Search the member you wish to remove in the search bar above the names
📌 Once you've found them check the box in the remove column at the end of the names
📌 Click 'Remove' and the member will no longer be a member.