Switching to a child or dependant account with Playwaze is easy! It only takes two clicks.
You can switch account a number of ways, depending on where you are in the platform.
Playwaze.com on a laptop or PC 💻
If you have logged into Playwaze you will see your home screen. Click on your account name seen in the top right corner.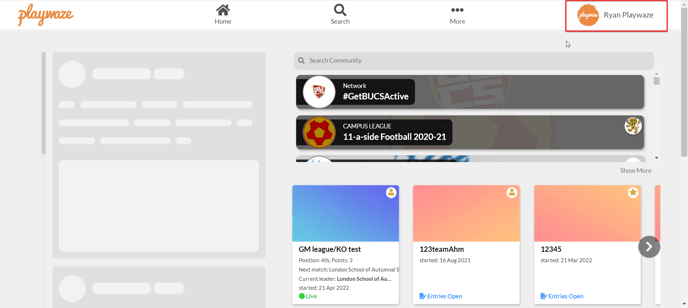 Now click on the name of the dependant you want to switch too. You will see your dependants name in the top right hand of the screen, the switch has been made. All actions are now from your dependant account.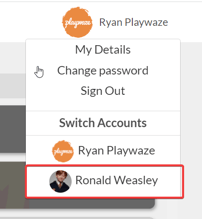 Playwaze App 📱
From the apps home screen, click 'more...', this will open the screen below (Look Below 👀)!
Now look above! You can see in the square box, our switch account icon. Tap this and you will be given an option to switch account.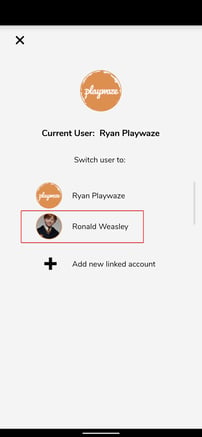 Tap on the dependants name and this will switch your account.
Playwaze Booking Flow
Making a booking from a finder or an activity shown on a website?
The booking flow lets you switch account so you can easily book multiple dependants (Be careful not to book yourself! You may not be able to attend a child's jungle gym, However fun this may sound 😁)
Once you have logged in, you will be booking as yourself (this may not be what you want). Click on the entering a dependant button.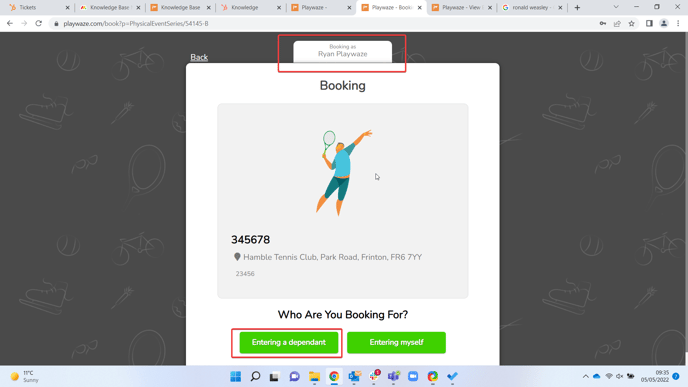 You now need to choose the account you wish to book as!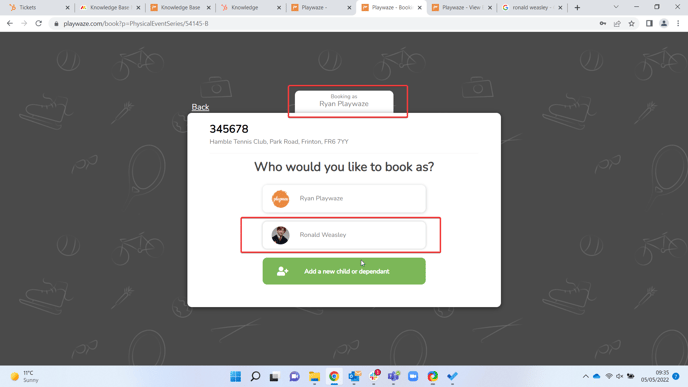 The booking flow will continue once you have made the switch, see the 'Booking as' name in the red box below has now changed, this means I have successfully switched and booking on behalf of my dependant account.