From the edit menu manage your Communities settings before your participants start to join!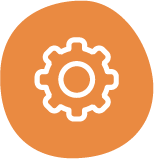 It's as simple as ticking a box to make sure your Community is operating the way you'd expect.
From the list below you can see some of the options that are available to make your community as secure as you need it.
We recommend checking all these settings before you start allowing your members to join ✅

How to find them 👇:
📌When viewing your community click 'Settings' found on the right hand side *this menu will only be available for administrators
📌 Click 'Edit'
📌 Toggle open 'Security Settings'
📌 Tick the Settings you'd like to turn on ☑️
📌 Don't forget to hit Save at the bottom before leaving the menu!
ℹ️ In this menu you will also be able to manage who can setup payments and who can add new members.
ℹ️ If you're setting up an Organisation with multiple communities linked you can set default 'Security Settings' at your Organisation level so that any communities you then create will have the same settings!