What is the Leaderboards feature?
Bring your results to life with leaderboard-style scoring!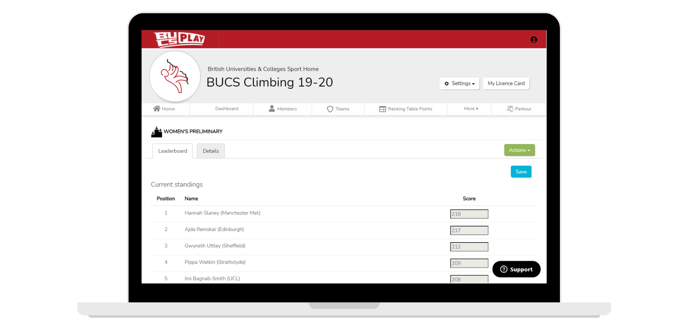 🏆 Create your leaderboards and take entries for your scoreboard-based competitions
Leaderboard results can be a number, distance or time. You can denote whether the lowest or highest value is best, and you can allow only a single result – e.g. a race time – or allow entry of multiple attempts – e.g. 3 attempts at each distance in long jump.
ℹ️ Make use of our leaderboard templates to save time on your setup!