How to use the calendar widget
View and share your activities on a calendar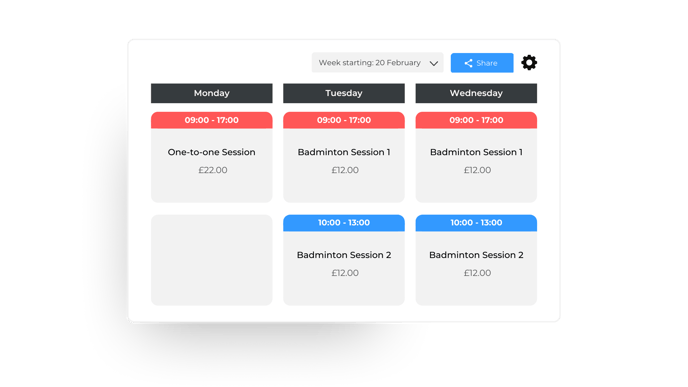 The calendar widget displays all the activities within your community.
Select a date from the dropdown in the top right and you'll see all the upcoming activities for that week.
Customise the colours of your activity tiles by clicking to the black settings cog in the top right corner.
Sharing and embedding
Share on socials or embed the calendar on your website by clicking the blue share button.

How to activate the calendar widget

Click the blue community setting cog and click Select features.
Ensure the toggle is set to Show.
The calendar will now be displayed in your community